How book with us-the best, secure & easiest way to book online-Cabo San Lucas Transfers
HOW BOOK WITH US?
For www.cabosanlucastransportation.net the customer is most important, we strive to develop a reservation system easy and safe to use do not waste your time on reservations and so much better to plan your vacation or business trips.
Here is a brief guide to make reservations on our website:
To make a reservation, once entered the page of www.cabosanlucastransportation.net you will see these first four elements: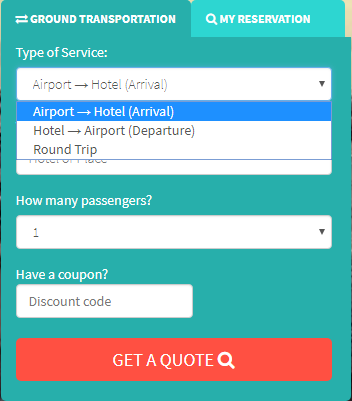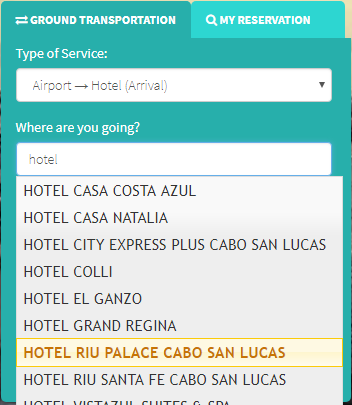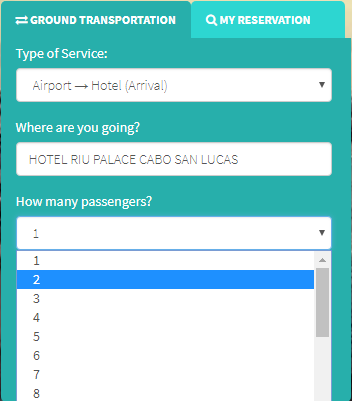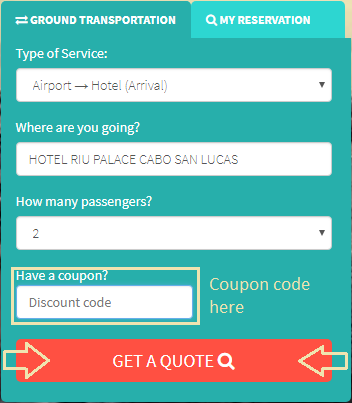 Pressing the button "GET A QUOTE" the deployment of a screen like the following:
The picture above you can see that unfold our services: Taxi, Standard Private, VIP Private, Economical Limo and Limousine; each of these services include the following elements:
Photo of the vehicle

Service Description: Here you can see everything that includes each of our services.

Price, shows the prices for the services, prices per vehicle not per person.

Select button: This button allows you to continue with the next step, you just have to choose the service you need.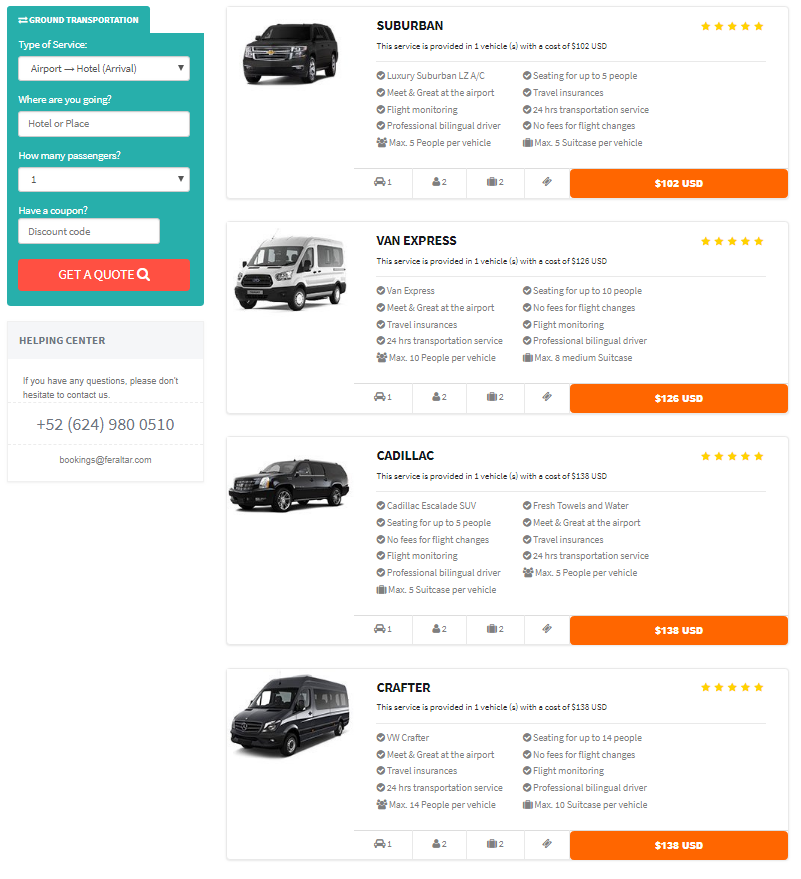 Once you have chosen the service in the previous section, you deploy the form below: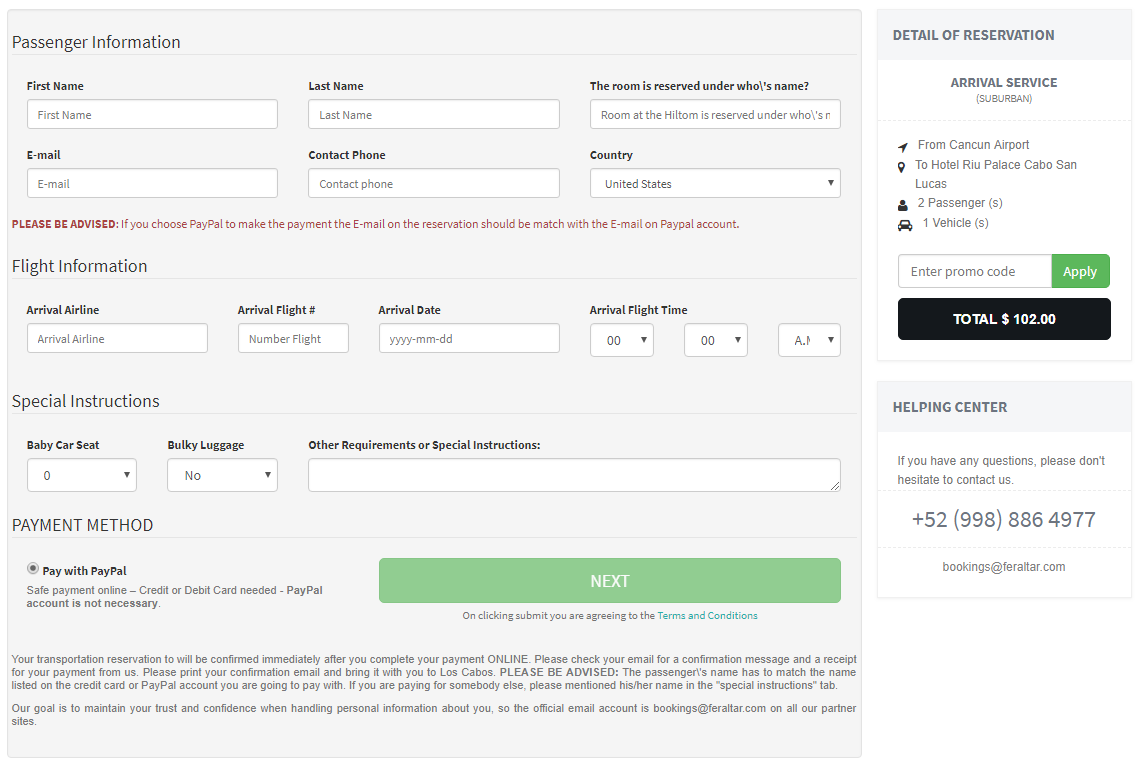 Full Name: To whom will the reservation.

Room: To whom is reserved the hotel room.

Flight Information: This section should enter the dates of arrival and departure of your trip, in this case is "round trip", selecting "One Way" only be asked for information arrival or departure.

Special Instructions: This section can describe any special instructions or indicate if you have a lot of luggage or you need car seat for babies or some special request..

Terms and conditions: You must accept the legal terms in order to make the reservation, after successfully completing the form is redirected to PayPal to make payment.